Delayed Start Procedure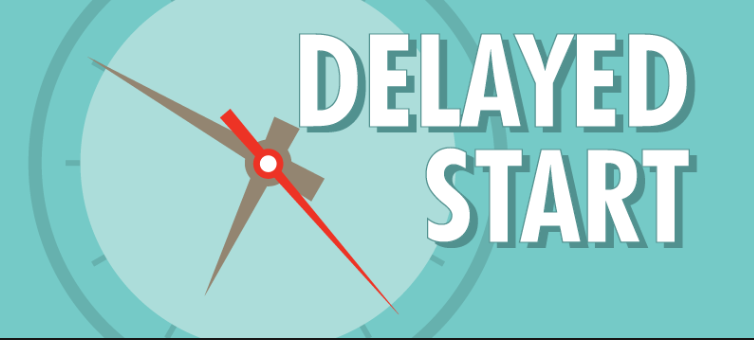 Per DPS:
In the event of inclement weather, district officials will work to make a decision as early as the forecast and conditions allow, with a final decision coming no later than 5 a.m. Choosing a delayed start gives road crews time to plow, and gives our Transportation Department time to prepare buses for students.
If DPS calls a delayed start, you will receive a message through SchoolMessenger by robocall and/or text message.
Please tune in to your local television and radio stations, our website dpsk12.org, our Facebook, and @DPSnewsnow, and @DPSschoolbus on Twitter between 5:30am-6:00am. Notifications in Spanish will be made on radio newscasts at 1150 AM, 1280 AM, and 1090 AM. A message announcing the delayed start will also be left on the DPS closure hotline at 720-423-3200 and on the DPS Transportation hotline at 720-423-4600.
Find more detailed information about our weather delay and cancellation procedures in this flier.

Below, find Inspire Elementary's Delayed Start Schedule:
If there is a delayed start, we will begin the school day at 9:40am. Students will miss their regularly scheduled class/content from 7:40am-9:40am.
​DPS Transportation buses will also be on a 2 hour delay.
Carline drop off and entry into the building begins at 9:25am.
School begins at 9:40am.
Late entry begins at 9:45am. All students must check in at the main office.
All students report directly to their classroom teacher for attendance.
Dismissal will be at the regularly scheduled time of 2:40pm.
Afternoon bus routes will run in the same order as normally followed in the afternoon.
Morning Discovery Link will be delayed by one hour and begin at 7:30am.
After school Discovery Link may be cancelled as determined by DPS.
Questions regarding weather impact on Discovery Link should be directed to the coordinator, Johanna Jaquith at johanna_jaquith@dpsk12.net.
After school enrichment activities may also be modified or canceled as a result of weather conditions. Please note Inspire enrichments operates separately from DPS Discovery Link. Therefore, parents will receive a separate communication via Bloomz.
Questions regarding weather impact on Inspire enrichment activities should be directed to Kerrie Hall at kerrie_hall@dpsk12.net.